With ardor and commitment, ENERFLUID has been planning, manufacturing and selling pneumo-hydraulic and hydraulic components for the automation of tools and production systems since 1981.
Due to its commitment, ENERFLUID received the UNI EN ISO 9002 in 1998, and then the ISO 9002:2000 in 2003, with the objective of better satisfying its customers.
Its products are manufactured by CNC machine tools with advanced technology.
ENERFLUID sells on the national, European and extra-European markets, and to do so, it depends on distributors in Italy, France, Spain, and Poland
site enerfluid italie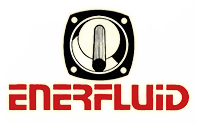 FLUIDEQ has been in Dijon since 1990; a team of professionals is present locally, all while providing national coverage.
Fluids are at the heart of our activity. Be it hydraulics, process, lubrication, or compressed air, we accompany our customers from project planning to completion, while supplying them with a wide range of products and services.
In partnership with market specialists, we supply and install the equipment.
On the production site or in a workshop, we do all preventive and curative maintenance for your installations.
Our know-how in these domains is based on our experience and constant attention to the markets
Site fluideq